Like Alder Lake, the CPU's successor, Raptor Lake, will support DDR5 and DDR4 memory. Initial information about ASRock's upcoming Z790 and H770 motherboards indicates that the DDR4 support that has been retained will also be used.
ASRock motherboards for Raptor Lake also with DDR4
The site generally well informed VideoCardz one lies ready with the names of upcoming ASRock motherboards with new 700 series chipsets for Intel Raptor Lake aka Core 13000 CPU generation.
At least four of the nine Z790 models mentioned have the abbreviation "D4" for DDR4 support. Of the three H770 models, only one is marked with DDR4 support. In total, DDR4 support is expected for five of the twelve models. With the currently available LGA1700 600-series motherboards for Alder Lake, the proportion of DDR4 is even higher, almost 60 percent.
ASRock Z790 Taichi (ATX, DDR5)
ASRock Z790 Pro RS/D4 (ATX, DDR4)
ASRock Z790 PG Lightning (ATX, DDR5)
ASRock Z790 PG Lightning/D4 (ATX, DDR4)
ASRock Z790M PG Lightning/D4 (µATX, DDR4)
ASRock Z790 PG Riptide (ATX, DDR5)
ASRock Z790M PG Riptide (µATX, DDR5)
ASRock Z790-C (ATX, DDR5)
ASRock Z790-C/D4 (ATX, DDR4)
ASRock H770 PG Lightning (ATX, DDR5)
ASRock H770 PG Thunderbolt/D4 (ATX, DDR4)
ASRock H770 Steel Legend (ATX, DDR5)
Assuming the information is correct, DDR4 memory support continues to gain weight on Intel's current desktop platform. Given that Raptor Lake will only be an update to Alder Lake and the LGA1700 socket will also remain, this is not very surprising.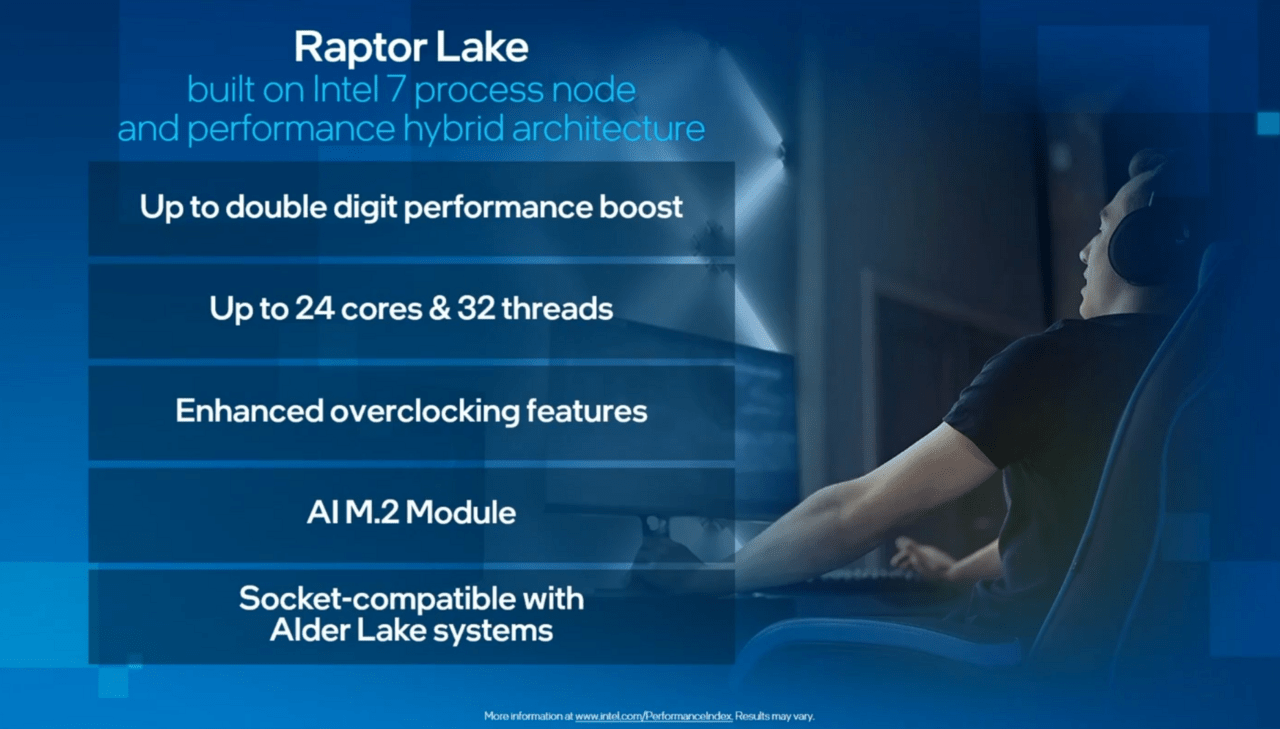 As is well known, Raptor Lake will bring larger buffer memory (cache), smaller "efficiency cores" and "extended overclocking features". However, there are no details yet on the new Intel 700 series chipsets.
In addition to the flagship Z790 and H770, there will also be at least one B760, as a leaked list of Biostar motherboards already revealed.
Introvert. Beer guru. Communicator. Travel fanatic. Web advocate. Certified alcohol geek. Tv buff. Subtly charming internet aficionado.