In Israel, Intel takes press representatives through a technology tour and reveals some previously unknown details about the new generation of Raptor Lake CPUs. According to this, the generation should reach 6 GHz. This suggests another top model (a Core i9-13900KS?). 8 GHz is possible through overclocking.
6 GHz would be fine for an i9-13900KS
Even if the latest confirmation is still missing, Intel Raptor Lake will almost certainly start with the Core i9-13900K up to 5.8 GHz single core clock. But apparently this is not the favorite in terms of clock frequency. because like tom hardware Reported from Israel, Intel has the first 6GHz processor on the roadmap for Core Gen13, also known as Raptor Lake.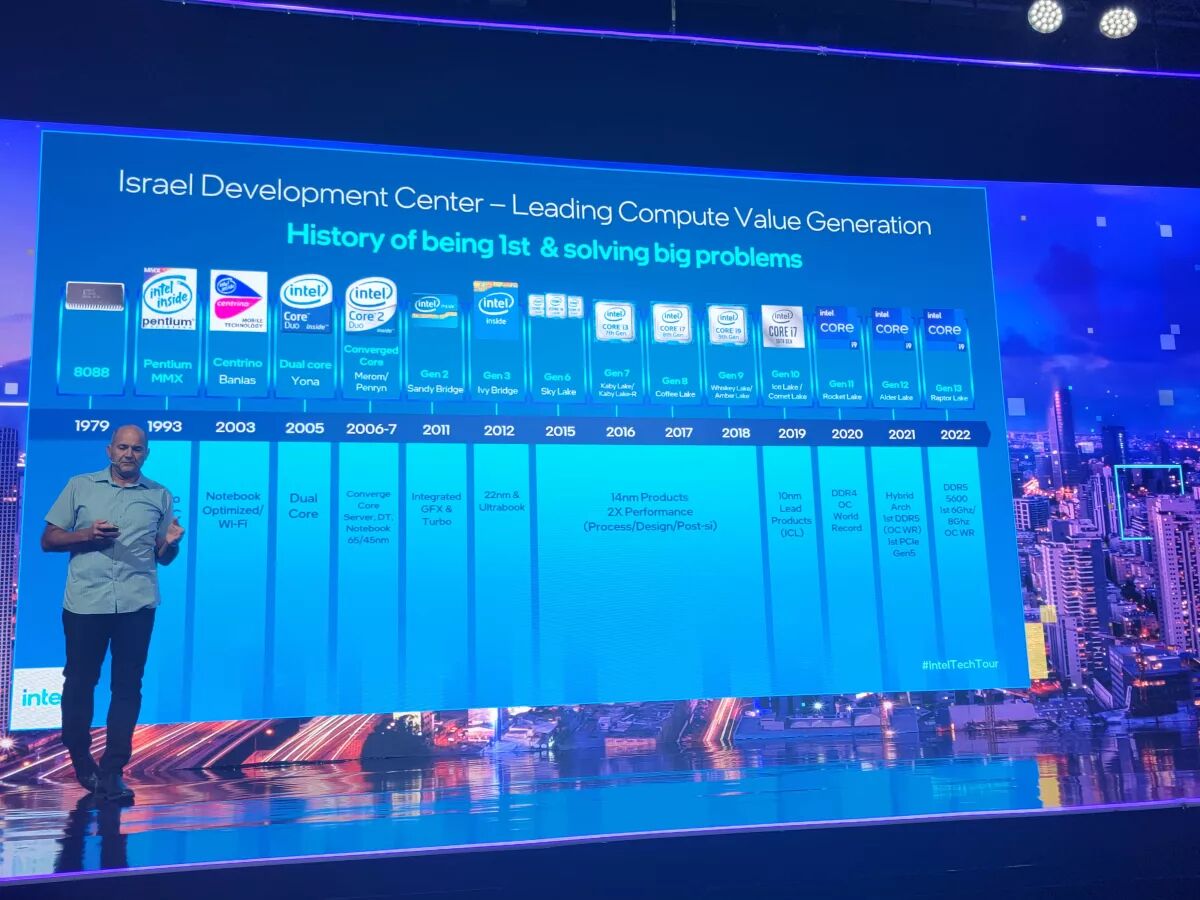 The assumption that a Core i9-13900KS will be added, which may have another 200 MHz more than the maximum single-core turbo, is obvious. Intel already proceeded in this way with the previous generation Core Gen12 aka Alder Lake: The Core i9-12900K with a maximum of 5.2 GHz was later followed by the Core i9-12900KS as a special edition with up to 5.5 GHz. Greater wiggle room in terms of power consumption and temperature limits makes a lot possible.
Intel's clock advantage is shrinking
In the gigahertz race, Intel will once again keep its nose ahead of AMD, because the Ryzen 7000 aka Raphael, which will see the light of day in a few weeks, will initially run at a maximum of 5.7 GHz with the Ryzen 9 7950X. However, AMD has caught up significantly on the clock, because the predecessors only maxed out at 4.9 GHz with the Ryzen 9 5950X.
The duel between Intel Raptor Lake and AMD Raphael will definitely be exciting. Because not only in terms of clock, but also in terms of performance per clock, both are expected to be very close. Intel talks about a performance increase of around 15 percent with a single thread. A Core i9-13900KS with 6 GHz could also counter AMD's upcoming Ryzen 7000 with 3D cache.
Raptor Lake overclocked to 8GHz
Intel's roadmap shown in Israel also mentions an 8 GHz "OC world record" for Raptor Lake. Since this hurdle has already been overcome with other CPUs (also from AMD), the registration should only apply to the new Intel family or its manufacturing process. In the HWBot World Ranking It currently runs an AMD FX-8370 overclocked at over 8.7 GHz. The highest clock for an Intel CPU to date was achieved with a Celeron D 352 at over 8.5 GHz.
A few days ago an overclocker published a screenshot that certifies exactly those 8 GHz for a Core i9-13900K (ES).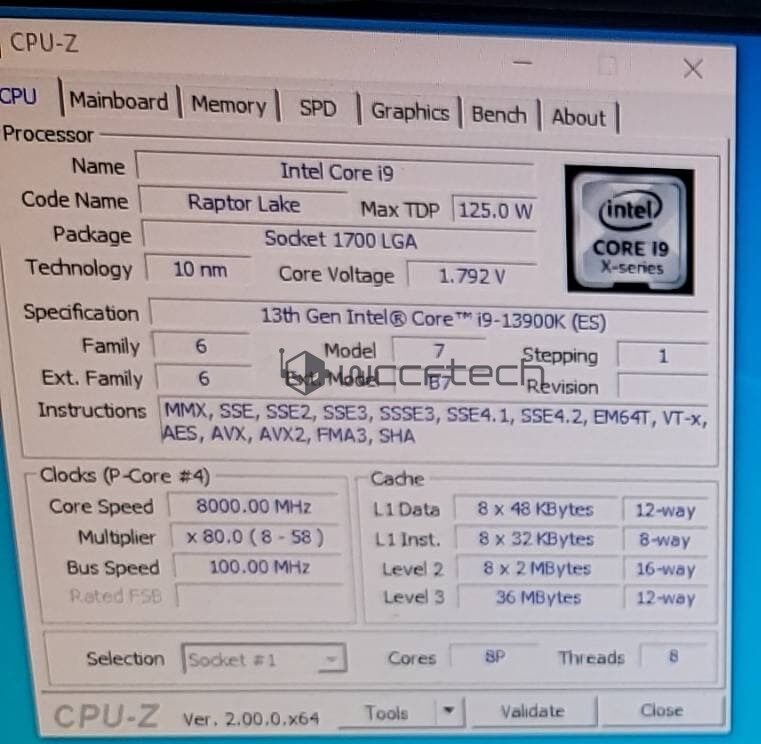 Introvert. Beer guru. Communicator. Travel fanatic. Web advocate. Certified alcohol geek. Tv buff. Subtly charming internet aficionado.