take a look
By
compact TKL format
simple and high quality design
interchangeable mechanical switches (3-pin)
powerful and programmable RGB lighting
detachable micro USB connection cable
against
GX switches persist
Media and macro control only via dual assignments
conclusion
Thanks to the TKL format, the Logitech G Pro X takes up little space on your desktop and not only looks simple and high-quality, but also feels that way. The interchangeable mechanical switches are particularly notable. In the event of a defect or if you want a different switching characteristic, this can be easily implemented thanks to the 3-pin compatibility. Unfortunately, our GX Brown switches reverberate a bit, but they're functionally reliable and provide a good typing experience, especially with shooters.
With the Logitech G Pro X We tested a gaming keyboard in the compact TKL format (i.e. no number pad). Although it was launched in 2019, it is still extremely popular, as the sales figures show. Developed for professionals, the keyboard is equipped with internal mechanical GX switches, which can even be easily replaced.
Logitech G Pro X: compact and simple design
The Logitech G Pro X is quite compact with a depth of 15 and a width of 36 centimeters and therefore takes up little space on the desk, which also leaves enough space for the mouse. But you have to do without the advantages of a block of numbers, which has to give up due to the TKL (tenkeyless) format. This is a big coup for gamers who also use the keyboard productively.
Best Gaming Keyboard Review (2022)
The gaming keyboard only weighs around 900 grams and the sleeved micro-USB cable can be completely removed. In terms of portability, the Logitech G Pro X scores well, which should appeal especially to professional gamers who often take part in different tournaments. In addition, the keyboard is robust and of high quality, which is of course worth its weight in gold on the road.
Frederick Stiemer
In general, the Logitech G Pro X is very simple, only the programmable RGB lighting of the keys and the Logitech G logo in the upper left corner provide striking accents. The brightness and intensity of the lighting are quite strong even during the day. This is partly due to the keys made of conventional ABS, which are of a relatively high quality. Meanwhile, PBT double shot keycaps are becoming more and more popular, which we can only thank due to their longer lifespan and robustness.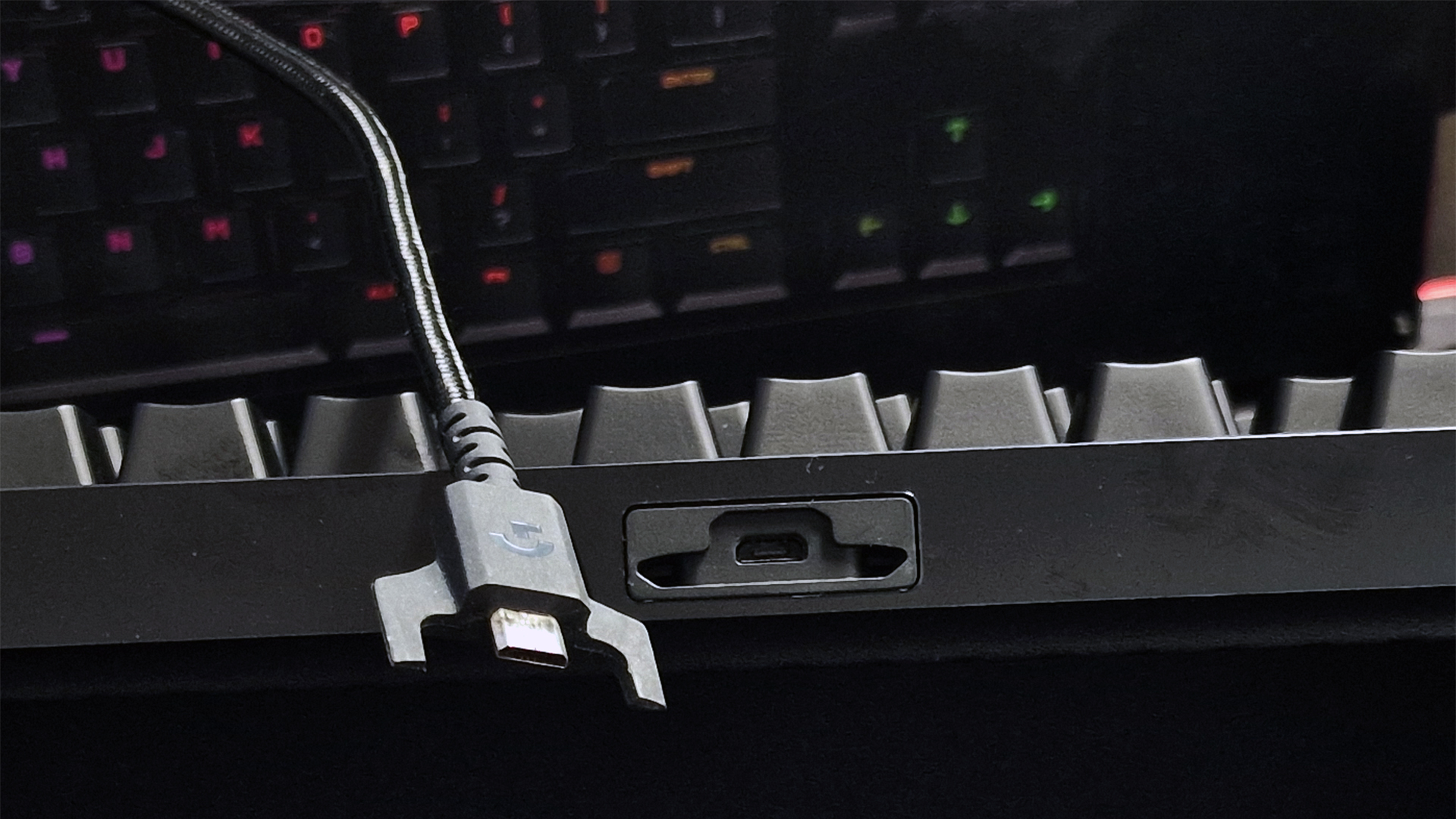 Frederick Stiemer
The Logitech G Pro X offers the ability to use the F1 to F12 key within the G-Hub software with an additional key assignment, such as macros. There are no dedicated media keys, instead media can be used via the doubly assigned keys F9 to F12. In addition, G-Shift technology can be used to activate a second button level to assign an additional function to all buttons while the G-Shift button is pressed and held (also freely selectable). The "real" extra keys only exist in the form of a lighting control (on or off) and a game mode key that disables the Windows key from ending up on the desktop if accidentally pressed.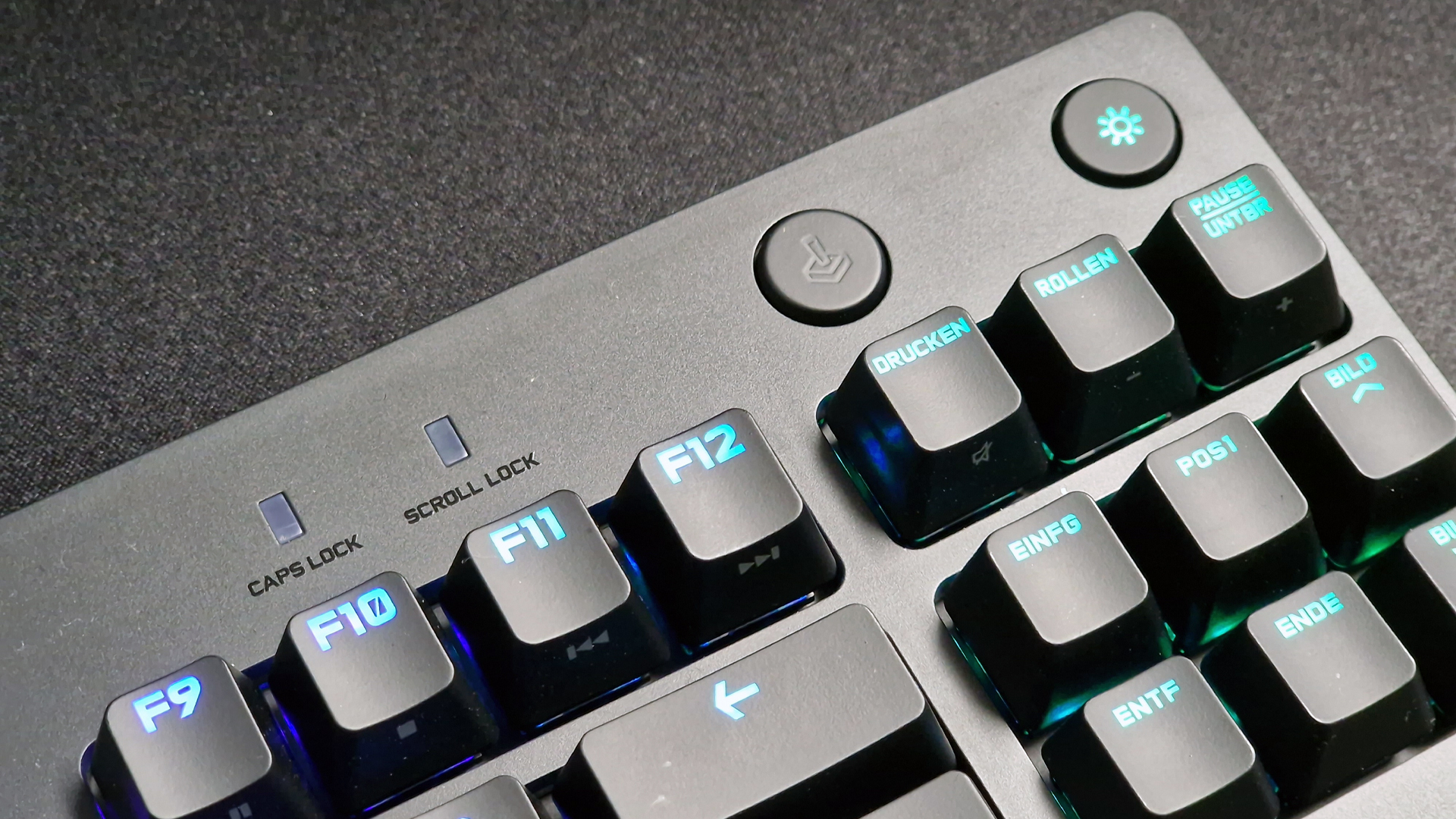 Frederick Stiemer
Interchangeable GX switches
The Logitech G Pro X is now available with two different GX Type Mechanical Switchesthat Logitech developed together with the Chinese manufacturer Kaihua (Kailh): once as a blue variant (GX Blue) with an audible click switching feature, and once as a brown switch (GX Brown) that does not recognize inputs with a click. Both versions are also tactile.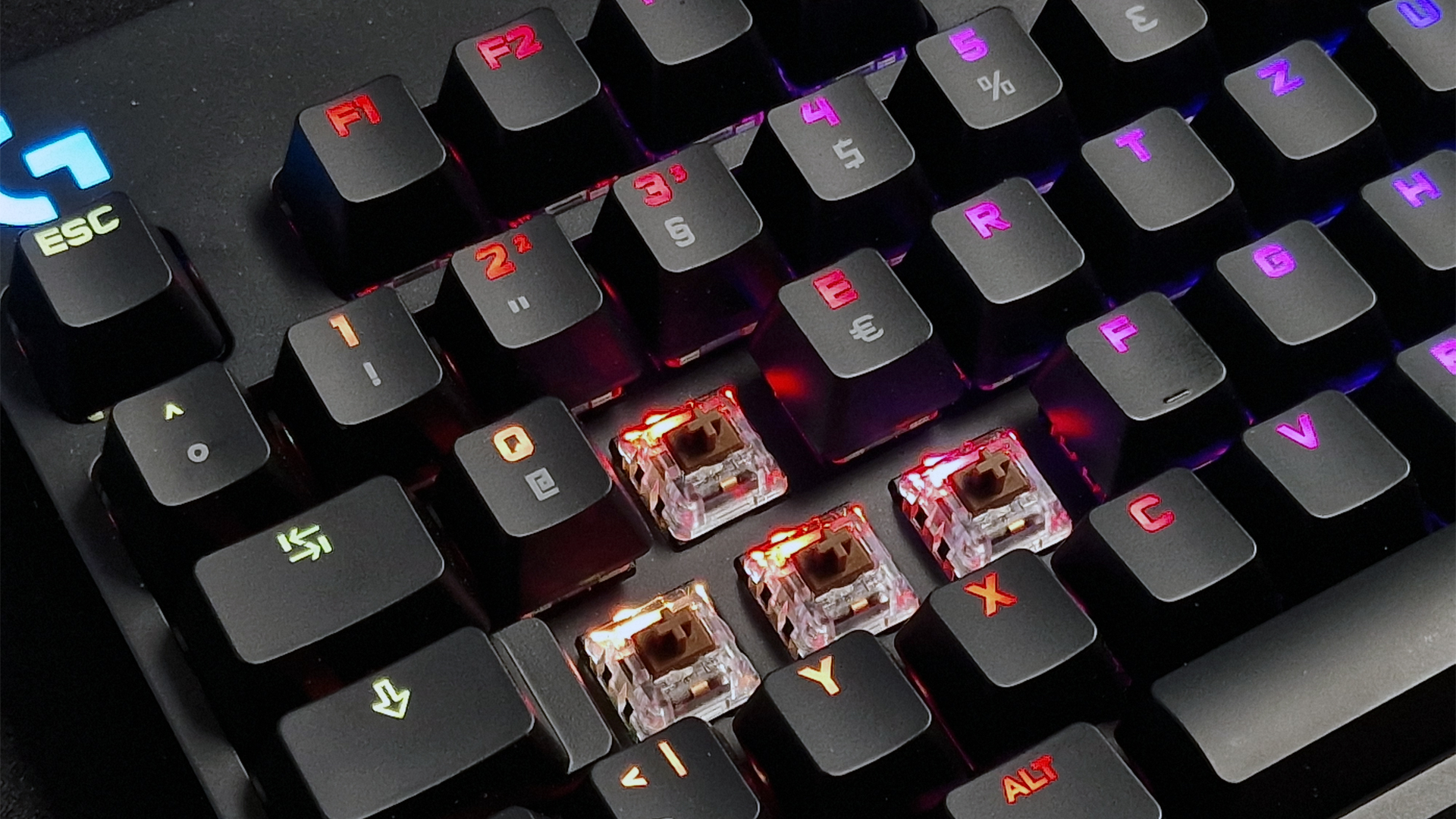 Frederick Stiemer
Our tester is equipped with the GX Brown, which engages after a 50-gram actuation force and 1.9-millimeter travel. But before that, you need to overcome a small resistance with an actuation force of 60 grams, which provides the feeling of tactile typing. Based on features, we found the GX Browns to be good switches for marksmen, as they trigger fairly easily, but often prevent incorrect user inputs due to tactile switching. Typing a little faster, however, we noticed the springs on the switches vibrate audibly, manifesting as a bell-like reverberation. There's generally no isolation inside the keyboard either, which we're seeing more and more often these days.
If the switches aren't good for you or one breaks, you can easily replace them thanks to the hot swapping feature. The PCB is compatible with all 3-pin switches, so you don't just have to limit yourself to GX switches from Logitech or Kailh, but you can also use other compatible switches from Gateron, Cherry or TTC, just to name a few. We find this flexibility extremely positive.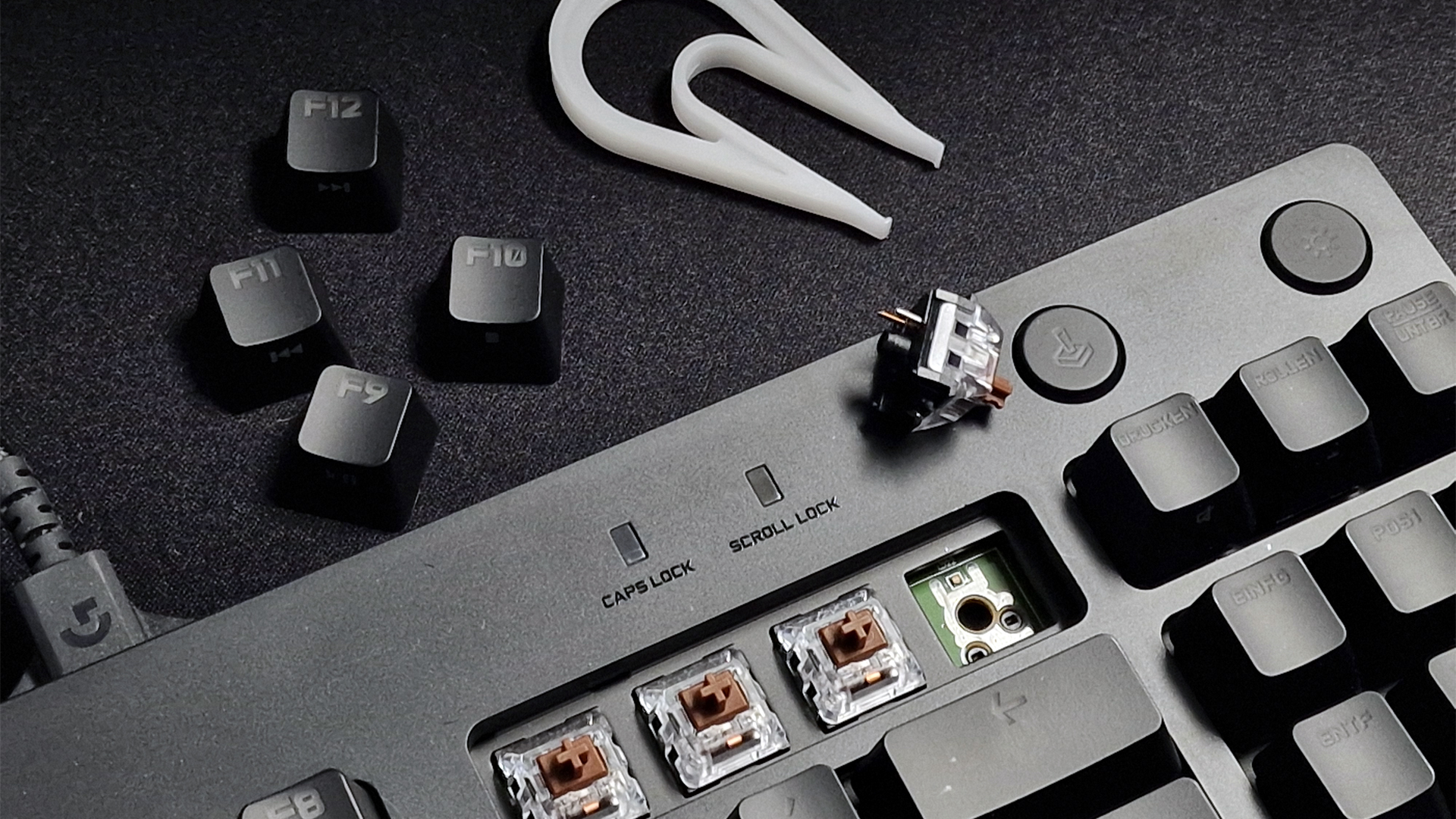 Frederick Stiemer
Introvert. Beer guru. Communicator. Travel fanatic. Web advocate. Certified alcohol geek. Tv buff. Subtly charming internet aficionado.