The American manufacturer Sabrent has presented an NVMe SSD of the particularly compact variety. The Rocket 2230 is available in a short 3cm M.2 format. However, it offers up to 1TB of storage volume and up to 5,000MB/s via PCIe 4.0. This would make it a faster alternative to the SSD in the Steam Deck.
The M.2 2230 form factor represents a module that is 22mm wide and 30mm long. The M.2 2280 format with a length of 80mm is more common in the PC sector. But in very compact systems this can already be too long.
Short enough for Steam Deck
That's what the Sabrent Rocket 2230 is for. The manufacturer has selected the use on the Steam Deck handheld PC as the ideal scenario. Unlike the factory-installed Kingston SSD, the Sabrent SSD is supposed to perform much faster, which the manufacturer proves with a comparative comparison. However, several different SSDs are installed in the Steam Deck, so the advantage doesn't always have to be that great.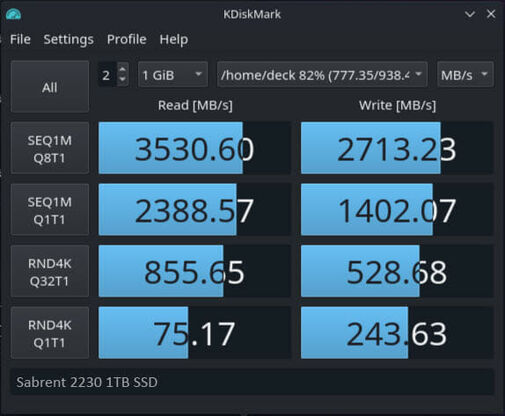 Peak performance of 5,000 MB/s read and 4,300 MB/s write should be even faster in selected benchmarks. This is ensured by the Phison E21 4-channel controller in combination with Micron's 3D-TLC-NAND of the 176-layer generation. It is interesting looking at the Sabrent data sheet that the largest version with a storage volume of 1 TB is not always faster than the version with 512 GB. As expected, the smallest model with 256 GB achieves the lowest rates of 4,650 MB/s read and 1,900 MB/s write.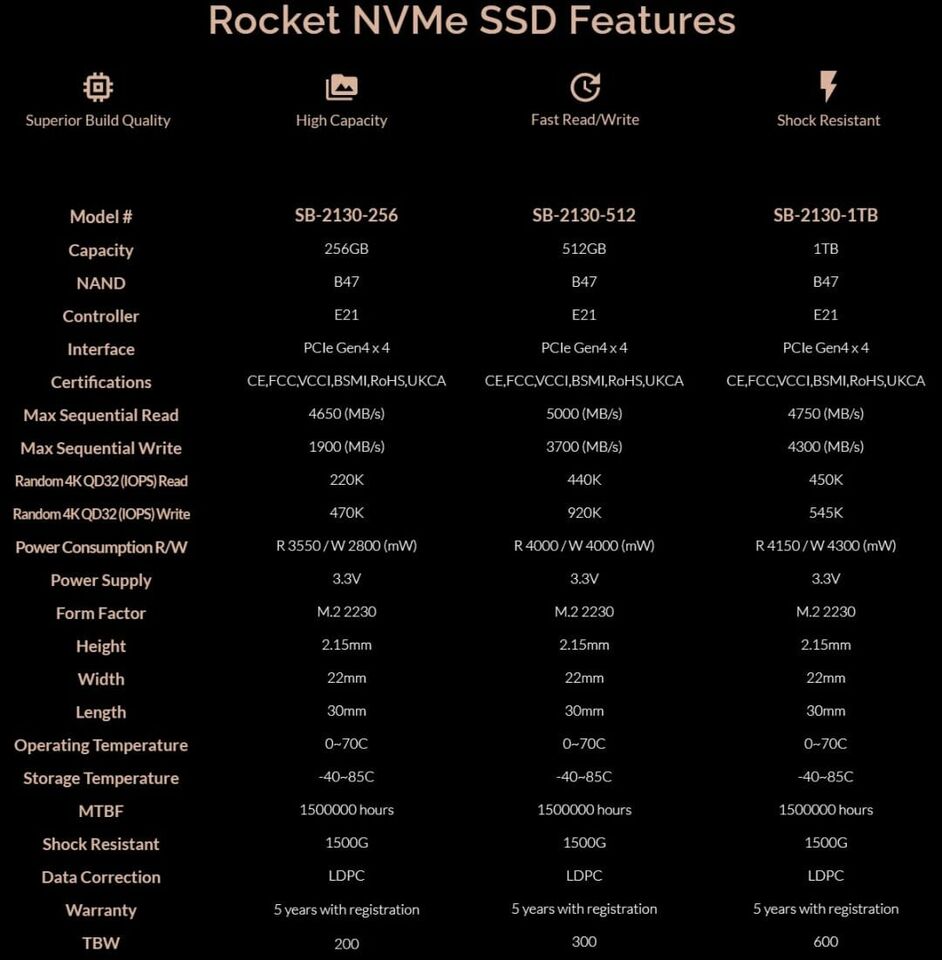 In the category of tiny M.2 2230 SSDs, Sabrent should now claim the performance crown. Kioxia's BG5 also uses PCIe 4.0, but it only tops out at 3500 MB/s.
Busy on one side, no DRAM
The specified height of 2.15mm and an illustration indicate that the Rocket 2230 is unilaterally stuffed with components. No space is required for a DRAM chip because the controller works without its own DRAM cache (no DRAM), and instead accesses a small portion (typically 16 to 64 MB) of system RAM via the function NVMe Host memory buffer return.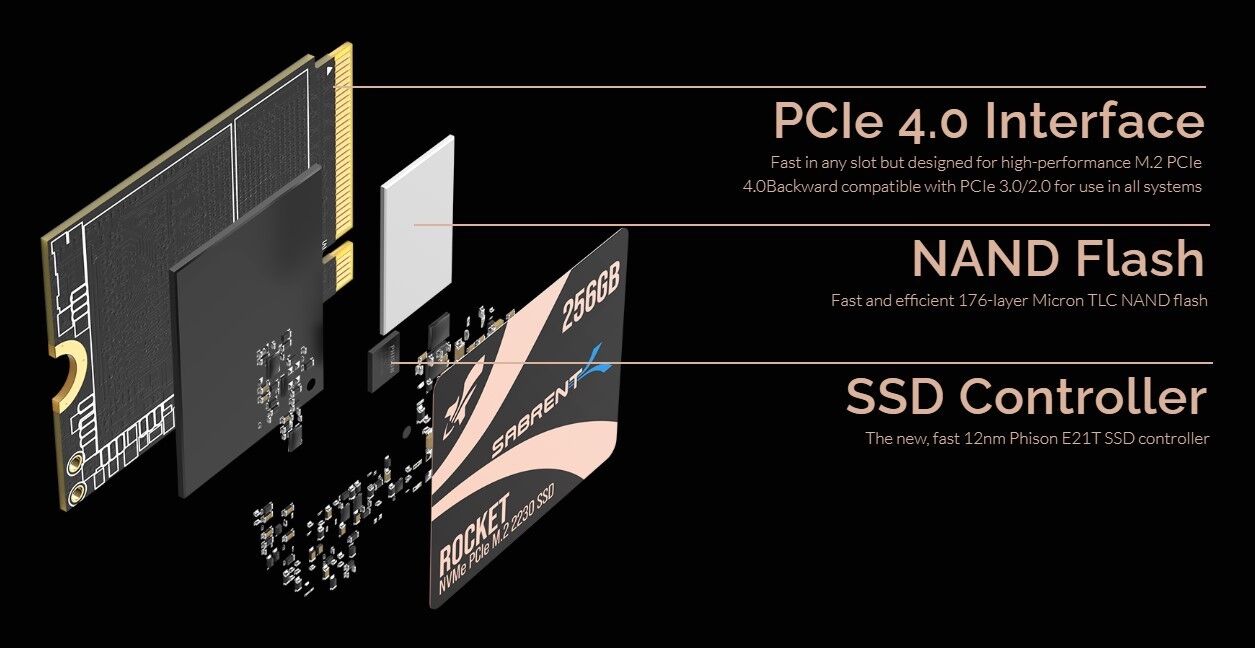 As usual, the SLC cache, in which part of the TLC-NAND is initially written with only 1 bit instead of 3 bits per cell, ensures higher write rates.
Sabrent has not yet announced pricing or availability. Manufacturer's SSDs are also often available in this country.
Introvert. Beer guru. Communicator. Travel fanatic. Web advocate. Certified alcohol geek. Tv buff. Subtly charming internet aficionado.