Microsoft has now released the Fall 2022 Update, also known as Windows 11 22H2 ("Sun Valley 2") for experts in the release preview channel and wants to help administrators and organizations take a close look at the first update. important feature of Windows 11 and therefore to evaluate.
Windows 11 22H2 preview is here
As the company in your Windows Insider Blog announced, the feature update codenamed "Sun Valley 2" is now available via the following channels.
windows update
Windows Update for Business
Windows Server Update Services (WSUS)
Launch of the preview channel in the Insider program
Microsoft Azure Marketplace
The preview, which is based on Windows 11 Build 22621 with RTM status, almost corresponds to the final release of Windows 11 22H2 and will only receive minor adjustments until the final release.
However, at the current time, the operating system has not yet reached General Availability (GA) status and is therefore not yet distributed to the broad masses of users. The release is expected to start with a pre-release in August and run through September.
*/**) not yet officially confirmed!
In addition to the expanded start menu with customizable folders and a configurable recommendations area, the feature update will also overhaul your operating system settings and give folders a preview image again. For the first time, File Explorer has tabs and a new home page, where OneDrive can also serve as "Home". There are also some new themes.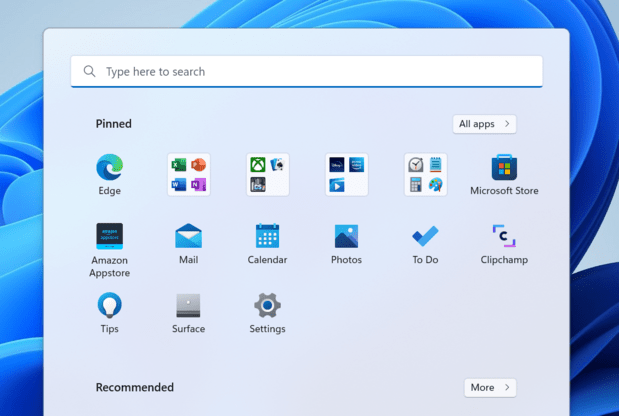 Taskbar optimized for tablets and 2-in-1 systems
The new taskbar, or the new taskbar state, as Microsoft calls the feature, should automatically activate whenever the operating system is running on a tablet or the keyboard is removed from a 2-in-1 device. However, according to Microsoft, this optimized taskbar cannot be enabled or forced on a desktop or laptop PC.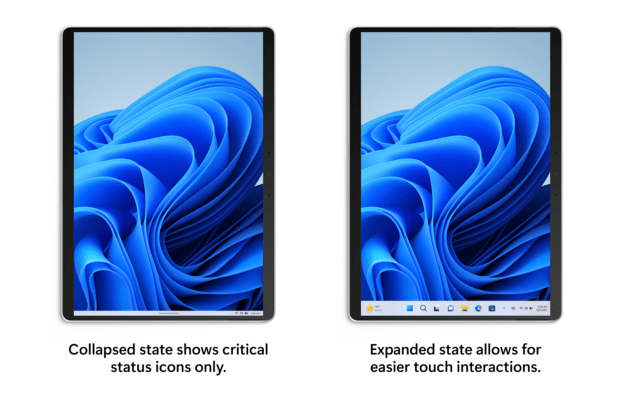 Upgrading to Windows 11 21H2 officially requires the following framework conditions, some of which can (still) be avoided with different solutions.
Windows 10 2004 ("20H1") or later
active TPM 2.0 or fTPM 2.0
Secure Boot Enabled in UEFI
a compatible processor
However, Microsoft has already announced several times that the requirements when switching to the next higher feature update should be checked more strictly.
Windows 11 22H2: Microsoft account should also be mandatory for professional users
Workarounds could come to an end with the Fall 2022 Update at the latest, but that's not quite ready yet.
Insiders are already on their way to Windows 23H2
Meanwhile, the Windows 11 experts at Dev Channel are already on track for the Fall 2023 Update, also known as Windows 11 23H2 ("Sun Valley 3"), and Microsoft is also planning more innovations for the next major feature update. next year.
Windows 11 23H2: New folders on the desktop group apps by theme
Windows 11 23H2: Interactive content spreads across the desktop
More information about the transition to the official Windows 11 22H2 preview is provided in a detailed article on the Microsoft Tech Community.
Introvert. Beer guru. Communicator. Travel fanatic. Web advocate. Certified alcohol geek. Tv buff. Subtly charming internet aficionado.