A partnership that's obvious but still surprising: Nanoleaf and Corsair have officially joined forces in the field of gaming lighting. Thanks to the new integration, all of Nanoleaf's smart RGB products (Lines, Shapes, Canvas, Light Panels) can be synced with Corsair iCUE gaming peripherals. According to the two manufacturers, this should lead to increased immersion in games.
Corsair and Nanoleaf explain that by synchronizing lighting with peripheral devices, an interactive system can be created that includes intuitive control. There are iCUE-enabled products across Corsair's portfolio, from keyboards to CPU coolers and gaming mice to headsets. Users can look forward to 13 preset lighting effects, such as "Rainbow Wave" and "Rain", as well as a variety of customization options through the Custom Profile Creator.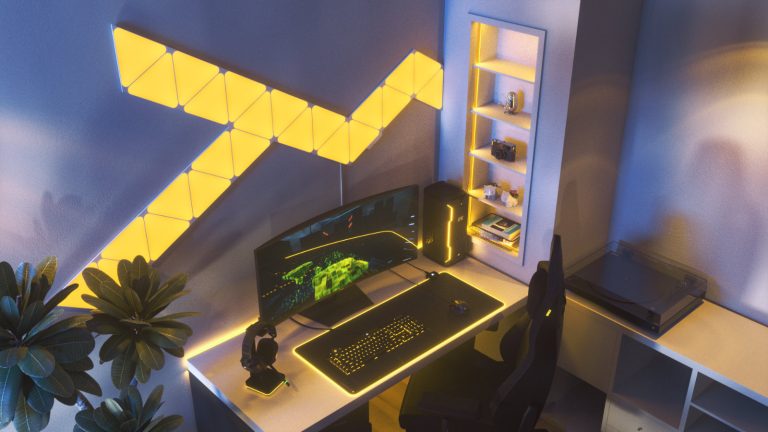 Lighting settings are controlled and adjusted using the Nanoleaf or Corsair iCUE app on the desktop. Installation of the iCUE software is required to set up the integration. The Nanoleaf integration is then activated in the iCUE app and added to the iCUE lighting. Automatic synchronization is then available to players.
This might be interesting for fans of atmospheric RGB lighting. Of course, this applies twice if products from Corsair and Nanoleaf are already available in the home.
Introvert. Beer guru. Communicator. Travel fanatic. Web advocate. Certified alcohol geek. Tv buff. Subtly charming internet aficionado.