Betting on horse races can be a fun and exciting way to get involved in the thrilling action of the track. Whether you're looking to bet for entertainment or want to become a serious horse race handicapper, there are some important things you should know before placing your first wager. This guide will help beginners get started with betting on horse races and provide some tips for making smart bets.
Types of Horse Race Bets
You can make horse race bets online and in-person at the track.

Types:
The most common type is a win or place bet, which involves picking the horse you believe will finish first or second in the race.

Exacta (picking two horses to finish first and second in a specific order), trifecta (picking three horses to finish first, second, and third in a specific order)

Superfecta (picking four horses to finish first, second, third, and fourth in a specific order)

daily double (picking the winners of two consecutive races).
Tips for Choosing the Right Horse to Bet On
When betting on horse races, it's important to know your horses. Before placing a wager, take some time to research form guides and statistics that may help you make a more informed decision. Additionally, try to watch some races before betting on them so you can get a feel for the horses' style and form.
It's also important to consider the odds when selecting your horse. If the odds are high, that means the horse is less likely to win, but if it does win you can win a lot of money. On the other hand, if the odds are low, that means the horse is more likely to win but you won't make as much money if it does.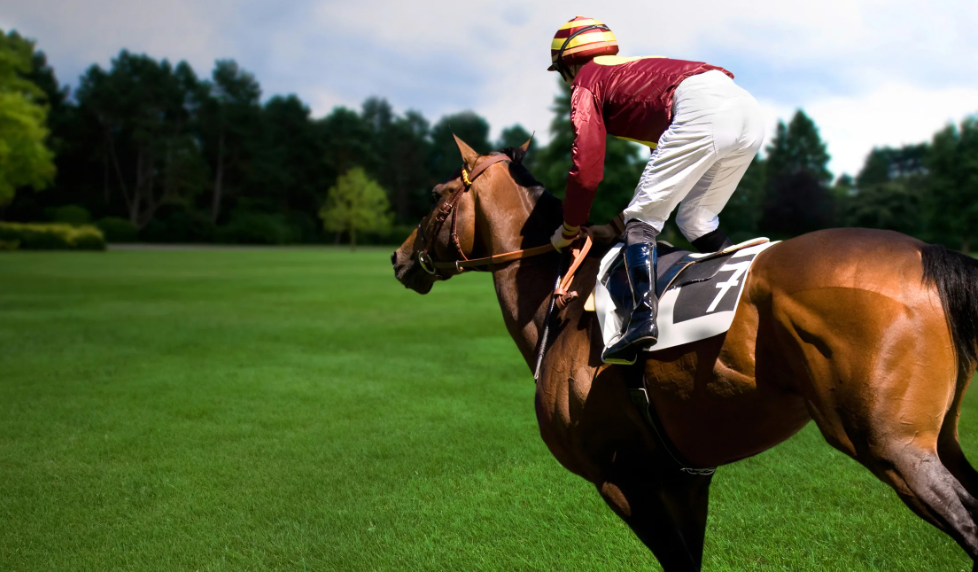 Strategies for Winning at the Races
The key to success when betting on horses is managing your bankroll and setting limits for yourself. It's important to remember that each race is different and no one can predict the outcome, so it's essential to be smart when placing bets. Avoid betting more than you can afford to lose and stick with wagers you feel comfortable making. Additionally, don't chase your losses – if you're having a bad day, take a break and come back when you're feeling more confident.
Finally, it's important to have fun when betting on horse races – after all, that's the whole point! Take your time and do your research so you can make informed wagers. With patience and practice, you can become a successful horse race bettor. Good luck!
Bonus Tip: Use Handicapping Strategies
Handicapping is the process of predicting how a race will play out based on analyzing past performance data for each of the horses in the race. This method involves looking at factors such as speed ratings, class levels, form guides, distance preferences, running styles and more. Using these strategies can increase your chances of winning when betting on horses. Keep in mind that handicapping is a skill that takes time and practice to master, so don't get discouraged if you don't win every race. With persistence and the right strategies, you can improve your chances of winning in the long run.
The Advantages and Disadvantages of Betting on Horses
Betting on horse races can be a great way to have some fun at the track and potentially make some money. However, it's important to remember that the outcome of a race is always uncertain and there's always the risk of losing your bet. It's crucial to be smart with your bets and manage your bankroll wisely. If you do this, betting on horses can be an enjoyable pastime and potentially lucrative venture. Good luck!
Infuriatingly humble organizer. Entrepreneur. Zombie guru. Professional creator. Future teen idol.