Asus and Korean extreme overclocker "lupin_no_musume" created a liquid nitrogen (LN2) on DDR5 memory cards cooled to minus 196 degrees Celsius with 10,550 MT/s or DDR5-10550, thus setting a new DDR5 overclocking world record.
DDR5-10550 CL127-120-120-120-127 at -196C
Based on a current Asus ROG Maximus Z690 Apex, which is particularly suitable for main memory overclocking due to the special topology of its "only" two DIMM slots, and an Intel Core i9-12900K (test), the well-known overclocker has achieved. in the creation of an unknown 16-gigabyte memory card, which was designed from the factory to run on DDR5-4800, at record speed. The result: DDR5-10550 CL127.
Storage Kit: Unknown
Intel Core i9-12900K 4×3.7GHz
1 × 16GB DDR5-4800 CL38 @ DDR5-10550 CL127
Latencies of 127-120-120-120-127 cycles and CR 2T
Cooled under normal pressure to 77K (-196 °C) by LN2
LN2 refrigerant solution Bitspower International
The world record was validated using the CPU-Z system tool in version 2.01 and the CPU-Z validator on Windows 10 in the Enterprise Edition. The Korean extreme overclocker announced the new DDR5 world record on his YouTube channel and also provided the corresponding impressions of the record attempt.
Asus counteracts MSI and Gigabyte hot on their heels
With the new world record, "lupin_no_musume" and Asus immediately countered the manufacturers MSI and Gigabyte, who had recently introduced DDR5-10000, DDR5-10222 and DDR5-10500 and placed at the top of the DDR5 ranking.
The current world overclocking ranking of the fastest DDR5 memory modules is now as follows:
As the highest ranked German overclocker, CENS was ranked with a DDR5-8430 Overclocked memory kit of the type G.Skill Trident Z5 in the top 10 of the world ranking of DDR5.
Asus, MSI, and Gigabyte have been at the top of the global rankings for months, while G.Skill, Gigabyte, Kingston, TeamGroup, and ADATA dominate memory cards.
DDR5 is far from the limit
Assuming the appropriate memory kits with fast ICs, there is already enough wiggle room for OC-RAM, because with the JESD79-5 standard, JEDEC has already officially specified memory with up to DDR5-8400.
DDR5-12600 appears on the horizon
Manufacturers like ADATA have already promised DDR5 with up to 12,600 MT/s at 1.6 volts when the next generation of memory is introduced. However, such fast memory probably won't be available before 2023.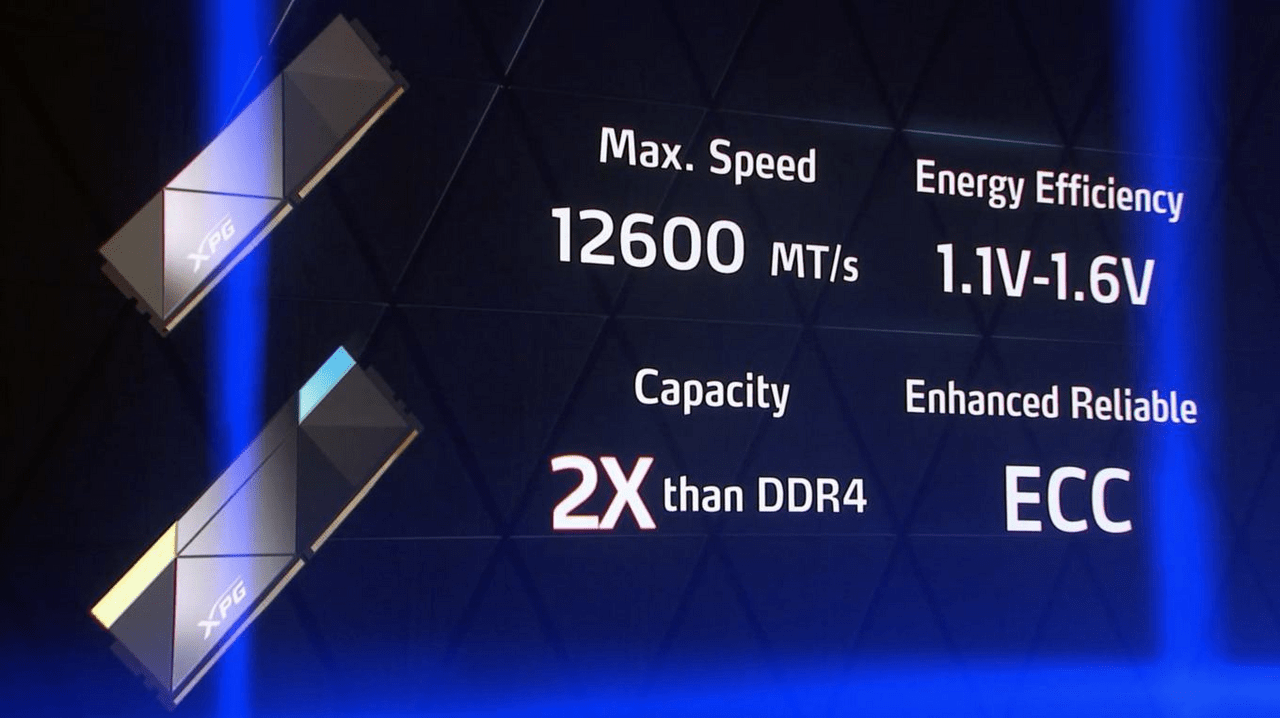 "lupin_no_musume" documented the new world record with the help of the so-called "Digital Signal Analyzer" of the type DSA91304A ("Infiniium") from the analysis and research company Agilent Scientific Instruments.
Introvert. Beer guru. Communicator. Travel fanatic. Web advocate. Certified alcohol geek. Tv buff. Subtly charming internet aficionado.