(excerpt from press release)
MAY/24/2022 – Thanks to the excellent R&D capabilities of T-FORCE LAB, the world leader in memory TEAMGROUP is proud to announce the release of two new specification updates to our T-FORCE DELTA RGB DDR5 gaming memory. The overclocking RAM is available in a high speed variant with 6600 MHz and a low latency variant with 6000 MHz CL30. Samples were sent to major motherboard manufacturers for verification testing. Through continuous improvements in product design and R&D capabilities, TEAMGROUP is able to bring the best high-performance experience to gamers and overclocking enthusiasts around the world who strive for the best of the best.
With the development of the DDR5 platform, T-FORCE DELTA RGB DDR5 gaming memory has undergone a revolutionary upgrade. Our DELTA RGB DDR5 offers two additional specification options: a DDR5-6600 CL34 2X16GB kit and a DDR5-6000 CL30 2X16GB kit. Each module is equipped with carefully selected high-quality integrated circuits and power management chip to provide excellent system performance and stable data processing. It will satisfy any gamer looking for top-tier overclocking performance and buttery-smooth gaming experiences. The DELTA RGB DDR5 features the legendary 120° wide angle RGB heatsink with intelligent RGB control support. The exclusive DDR5 thermal module is combined with stunning aluminum alloy heat sinks and a special cooling silicone, providing gamers and overclockers with unparalleled cooling performance and stability, as well as a visually pleasing gaming environment. .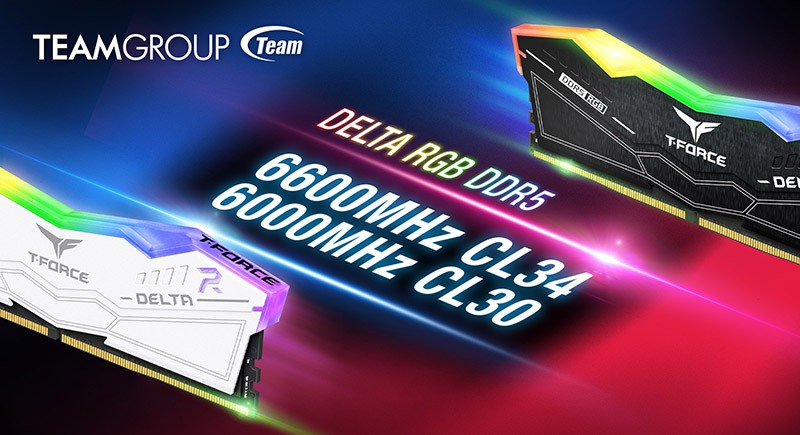 T-FORCE DELTA RGB DDR5 DDR5-6600 CL34 and DDR5-6000 CL30 gaming memory variants are scheduled to launch worldwide in July 2022. TEAMGROUP's T-FORCE LAB will continue to strive for excellence, innovate and develop a variety of memory solutions and find ways to manufacture the highest quality memory products. As a pioneer in the development of DDR5, T-FORCE will continue to provide the world with the most advanced overclockable DDR5 memory.
Introvert. Beer guru. Communicator. Travel fanatic. Web advocate. Certified alcohol geek. Tv buff. Subtly charming internet aficionado.