The Uncharted: Legacy of Thieves Collection, which consists of Uncharted 4: A Thief's End and the spin-off The Lost Legacy, will be released on October 19 for PC and sometimes requires very fast hardware. In addition to native 4K and higher resolution textures and models, the PC version offers support for AMD FSR 2.
The Treasure Hunt begins October 19 on PC
After Uncharted: Legacy of Thieves Collection was announced for PlayStation 5 and Windows PC about a year ago, PC gamers had to be patient for quite some time. But now the time has come and publisher Sony and development studio Naughty Dog have announced the release of the PC game collection for next month, which was previously reserved for PlayStation.
The Uncharted: Legacy of Thieves Collection will be available October 19 on Steam and the Epic Games Store for $49.99 and is available to pre-order now.
4K, high resolution textures and AMD FSR 2
The two included titles were announced in the PlayStation Blog completely reoptimized for PC and now offers the following set of features.
Native 4K resolution
Higher resolution textures
Higher resolution character models
AMD FidelityFX Super Resolution 2 support
Support for Sony DualShock 4 controllers
Support for Sony DualSense controllers
Support for ultra wide resolutions
Razer Chroma RGB support
Players using the PlayStation 5 Wireless DualSense Controller connected to the PC also get haptic feedback and dynamic activation effects.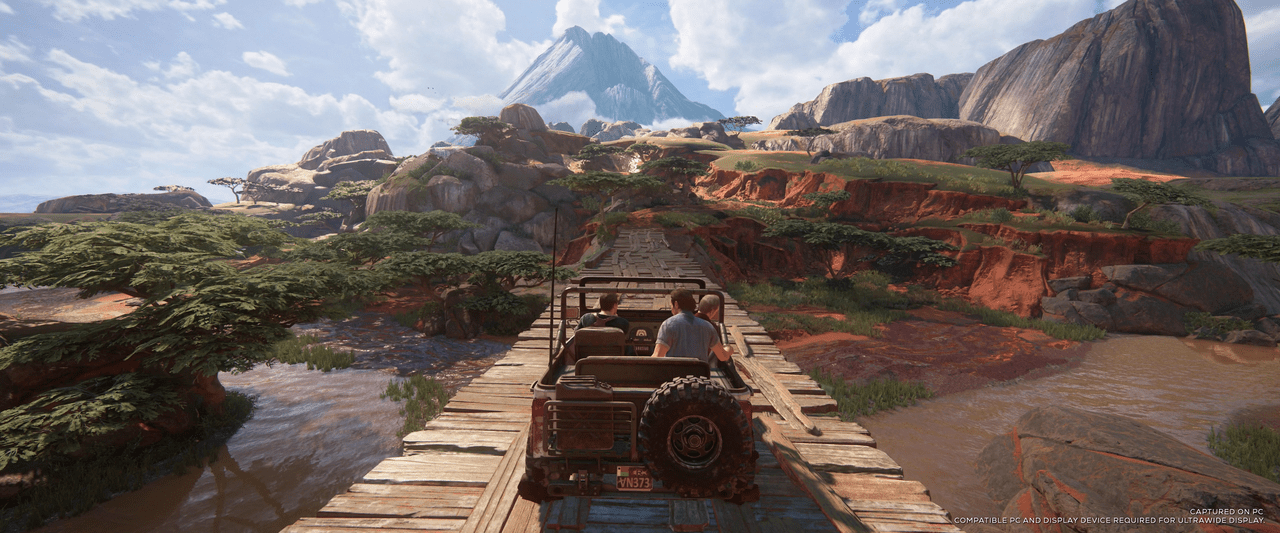 High level of detail only with fast hardware
In terms of system requirements, the games require comparatively fast and up-to-date CPU and GPU hardware, especially for the "Performance" and "Ultra" presets.
Gamers who want to get 60 frames per second at 1440p resolution and high detail require at least an Intel Core i7-7700K or an AMD Ryzen 7 3700X in combination with an Nvidia GeForce RTX 2070 or AMD Radeon RX 5700 XT.
For 4K/UHD and 60 FPS at "Ultra" detail level, an Intel Core i9-9900K or an AMD Ryzen 9 3950X and an Nvidia GeForce RTX 3080 or alternatively an AMD Radeon RX 6800 are required.
To what extent AMD FSR 2 counteracts this hardware hunger, Sony and Naughty Dog do not provide any information in the current announcement. The complete system requirements are as follows.
Introvert. Beer guru. Communicator. Travel fanatic. Web advocate. Certified alcohol geek. Tv buff. Subtly charming internet aficionado.