The professional overclocker "Toppc", which competes under the banner of MSI, among others, uses an unknown development processor model of the AMD Ryzen 7000 series ("Raphael") with 64 gigabytes of DDR5-6400 and a sharp CAS latency of 32 clock cycles. . Memory times are CL32-38-38-96-134.
AMD Ryzen 7000 ES with DDR5-6400 CL32
With regard to pop-up screenshots, benchmarks, and database entries of previous series processors, so-called Engineering Samples (ES) or Qualification Samples (QS), there is currently a boom. Following Intel's next generation of desktop hybrids aka Raptor Lake in the form of the i5-13600K and i7-13700K as well as an i9-13900K with DDR5-6600 in various benchmarks and databases, it is now the turn of AMD Ryzen 7000.
Professional overclocker "Toppc" has on his profile page on the Chinese video sharing platform bilibili released its current memory configuration for a possible pre-production model based on Zen 4.
AMD Ryzen 7000 Engineering Showcase
64 gigabyte DDR5 with 6400 MT/s
CL32-38-38-96-134
Since the Chinese overclocker posted the image with the name "Toppc AMD CPU" and the CPU-Z screenshot shows the RAM as DDR5, it can only be a Zen 4 desktop CPU.
For the CPU duel between the Core i 13000 series and Ryzen 7000, both platforms will start "out of the box" with support for up to DDR5-5600. Simple overclocking of DDR5 DIMMs should be possible for everyone using Intel XMP 3.0 as well as AMD RAMP and EXPO.
DDR5 still has a lot of room for improvement
Assuming proper memory kits with fast ICs, there would already be more than enough room for extremely ambitious RAM overclocking, because with the JESD79-5 standard, JEDEC has already officially specified memory with DDR5-3200 to DDR5-8400 and even higher clock speeds. have been specified and promised.
While SK Hynix promised DDR5 RAM with an effective 8,400 MHz more than two years ago, Adata promised DDR5 with up to 12,600 MT/s at voltages of up to 1.6 volts when introducing the next generation of memory.
However, such fast memory will probably not be available before 2023. The Raptor Lake vs Raphael duel is expected to be played in DDR5-5600 to DDR5-7200.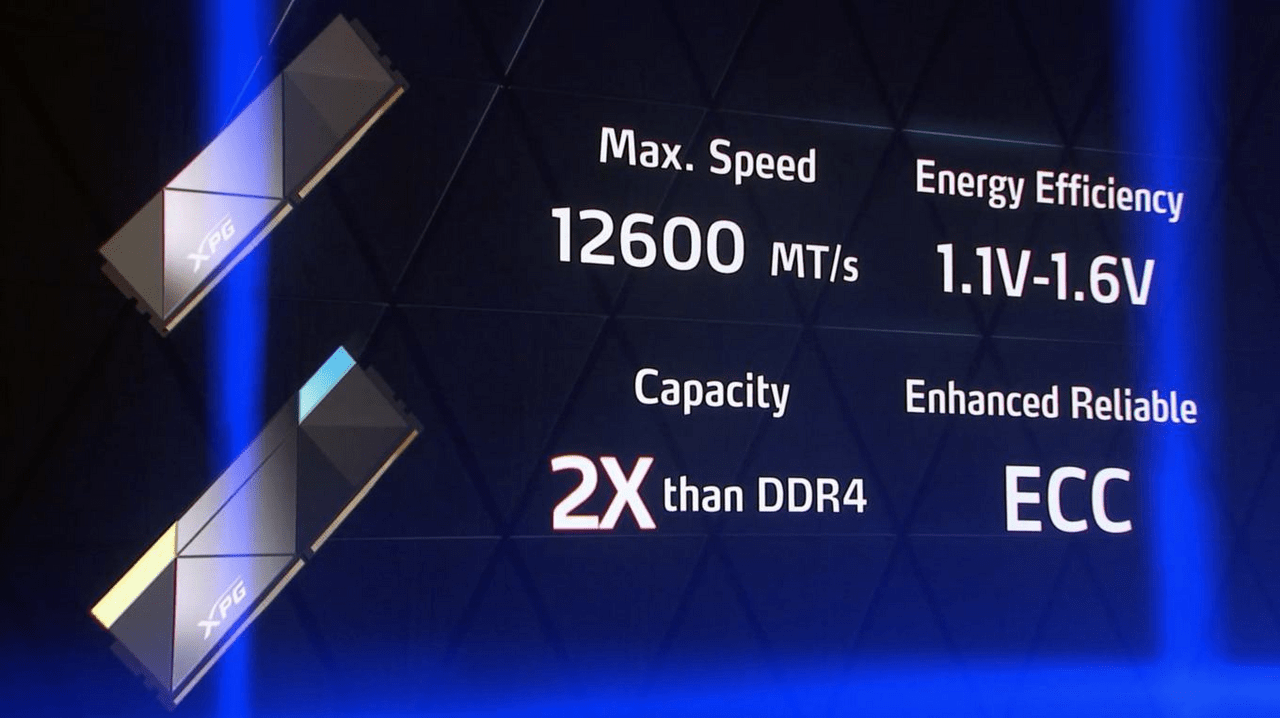 DDR5-4800 to DDR5-7200
The editors have compiled a corresponding overview of all memory clock and memory bandwidth combinations that are already available, as well as latency and latency, the so-called clock cycle time, and provides an overview of memory modules. most common DDR5 memory.
A fast DDR4-3200 module with CL14 was used for comparison; more about this:
DDR5 Memory: Bandwidths, Latencies, and Latency Times at a Glance
Introvert. Beer guru. Communicator. Travel fanatic. Web advocate. Certified alcohol geek. Tv buff. Subtly charming internet aficionado.