In fact, memory, or RAM for short, is one of the most surprising and complicated aspects of building a PC. How many memory cards to use, which slots to use, what latencies and frequencies to use, and other details make this component more complicated than it seems.
Because an incorrect setting or installation of RAM can cause your computer to run slower than it should. Fortunately, this can often be fixed quickly. In this article we will tell you what you can do.
Fast RAM – Main memory clock is very important for gaming PC
The drama about clock frequency
One of the aspects of memory that often causes confusion is its speed (megahertz clock speed), more specifically, the lack of it. Actually, it should be this simple: If you bought a RAM kit with 3200MHz memory, the modules should run at 3200MHz after installation.
Amazon
However, unless you manually enable the frequency, and as long as the rest of your hardware is compatible, the memory will always run at much lower frequencies, most likely 2133 MHz, which will slow down your system. We explain why this is and how to make sure that the RAM is working properly.
XMP and DOCP: RAM profiles
AMD DOCP (Direct Overclock Profile) and Intel XMP (Extreme Memory Profile) These are manufacturer-verified overclocking rates (including frequencies) at which main memory can safely operate, as long as these frequencies are supported by other PC components, especially the CPU and motherboard.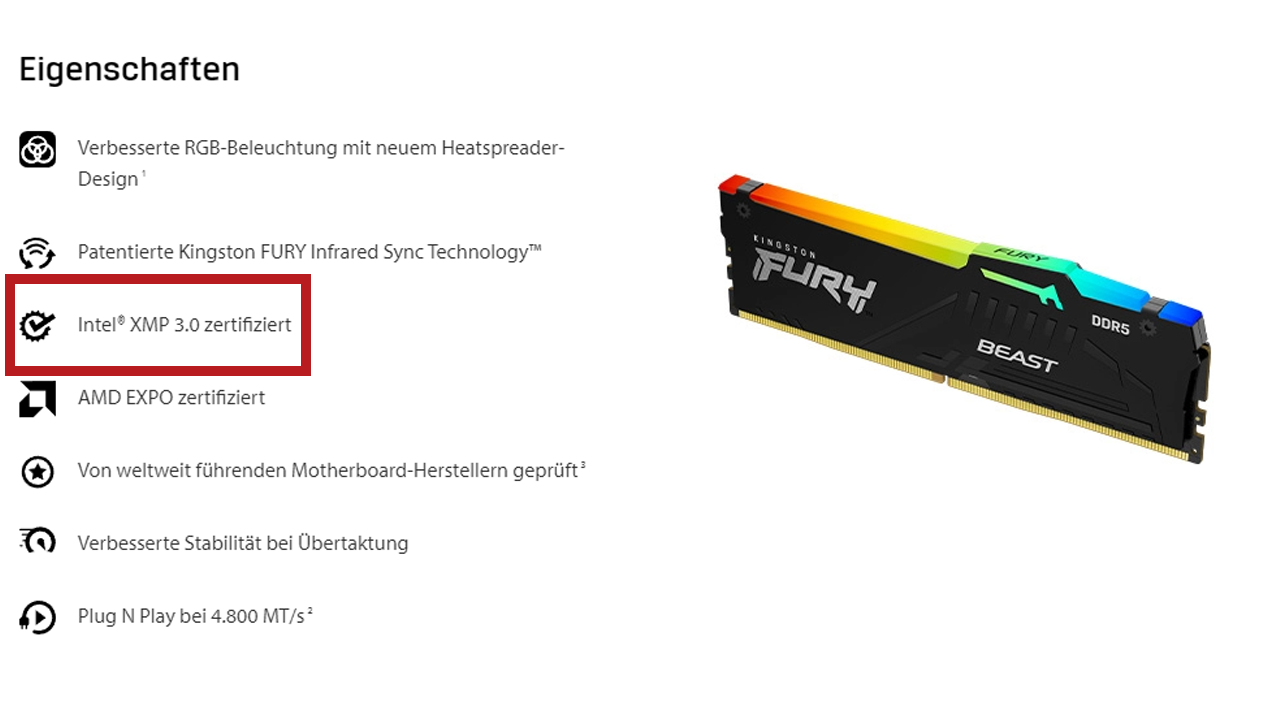 Kingston
If your CPU and motherboard support the frequencies of these profiles, which have been verified by the manufacturer for your RAM kit, you must manually select and enable the profiles in your BIOS to actually run the memory at the specified frequency.
Not only the RAM profile decides
If you don't manually enable the XMP profile, your memory will run at the default speed, which is probably 2133 MHz for a DDR4 RAM kit and 4800 MHz for a DDR5 kit. However, if your CPU does not support the profiles frequencies, your RAM will only run at the maximum speed supported by the processor: for example, if your RAM has a 4000 MHz XMP profile and your CPU only supports memory speeds up to 3200MHz, your RAM will also only work at 3200MHz. The same applies to motherboards, by the way.
This is why your RAM might not be running at full speed
There are three main reasons why your RAM may not be running at full speed, and motherboard incompatibility is one of the main reasons. Some motherboards just don't support RAM speeds above a certain limit.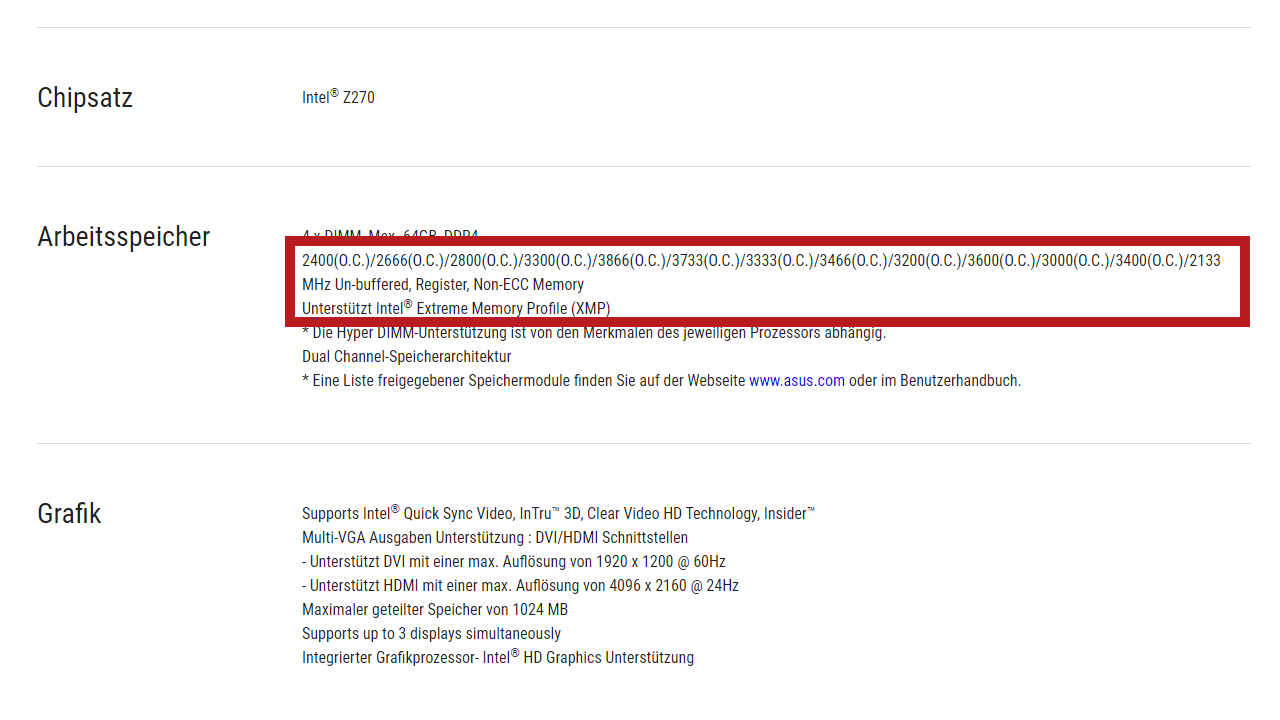 ASUS
For example, take the specifications of an Asus motherboard shown above. The maximum RAM frequency it supports is 3,466 MHz. If you buy a DDR4 RAM kit that is advertised as running at 4,000 MHz, it will not run at that speed when used on this motherboard. Instead, it runs at the minimum default speed of the RAM module, which is almost always 2133 MHz, and stays at that speed. And even if you turn on XMP or DOCP, the RAM runs at the highest possible speed offered by the motherboard. In this case, 3,466 MHz.
So first check what motherboard you are using and what RAM frequencies it supports. So if your motherboard doesn't support your RAM speeds, then you have no choice but to get a new model.
However, most modern motherboards these days support a wide range of frequencies, so you no longer have to worry about only being able to run a high-performance kit of RAM at standard speeds.
How much main memory (RAM) does your PC need?
Your CPU does not support RAM frequencies
The second of the top three reasons is the lack of CPU support for the respective RAM clock rates. Older CPUs, in particular, only support a limited RAM frequency range. And anything beyond that range would only run at the maximum speed supported by the processor.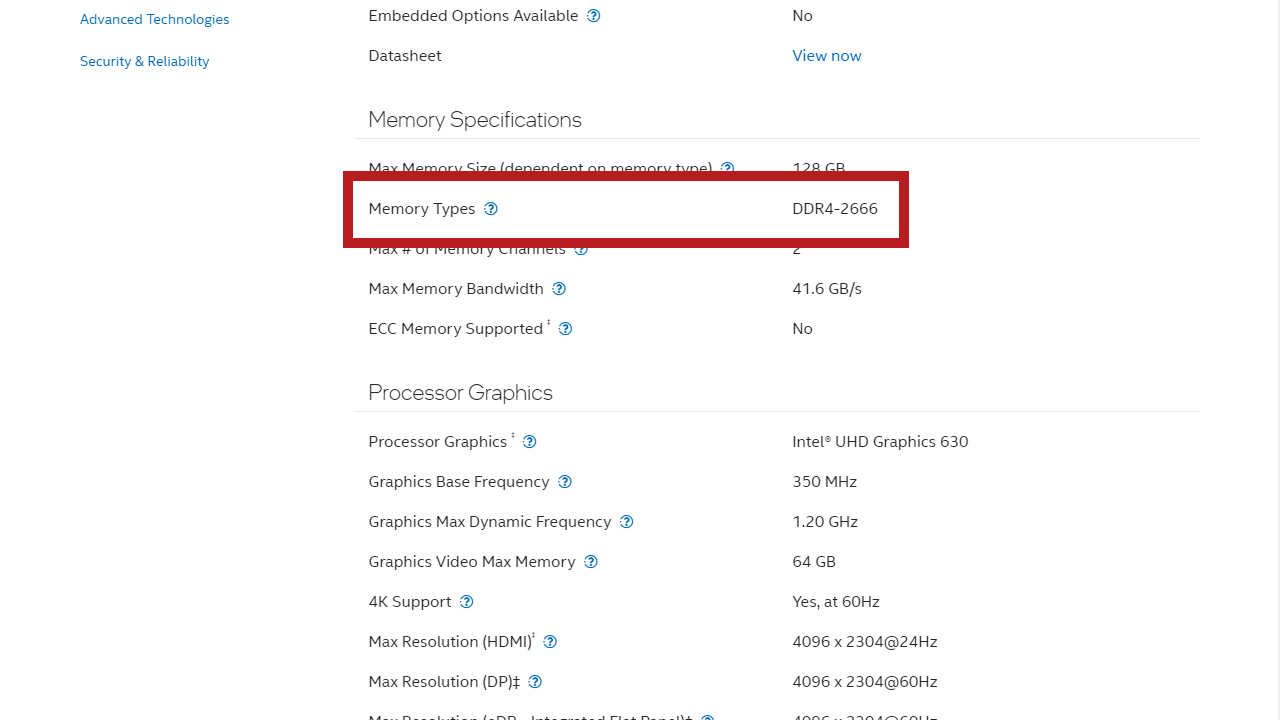 intelligence
However, today's CPUs are much more compatible with different speeds, so you don't have to worry that your CPU won't support the memory you choose. So if your CPU is the component that affects your memory performance, it's the same as with the motherboard. There's not much you can do other than get a CPU that supports the RAM speeds you want.
You have not activated a RAM profile
The last of the top three reasons why your RAM might not be running at full speed is an inactive RAM profile. This is because DOCP or XMP profiles are not automatically configured when RAM is installed. You must manually set the profile you want in the BIOS to get your RAM running at its advertised speed. If you do that and all the other components in your PC are compatible, your RAM will run at the fastest speed available and your system will be able to use its full potential.
How to enable DOCP and XMP
To activate RAM profiles, proceed as follows: Restart or turn on your computer. Immediately afterwards, repeatedly press the F2 or Del key on your keyboard; unfortunately this varies from manufacturer to manufacturer. This will take you to the motherboard BIOS or UEFI. Now look for an option called XMP or DOCP. It is located directly on the main page or in a subpage that houses, for example, more settings for RAM (memory) or overclocking (overclocking).
ASUS
Once you find the relevant entry, activate it and select the RAM profile. Sometimes there are more than one to choose from, but our first guess is which one the RAM was actively advertised with. Also pay attention to the so-called times, which the system indicates as follows, for example: CL15-15-15-36, changing the digits according to the RAM memory. In some cases you can only enable or disable DOCP or XMP, it all depends on your RAM. Save your settings and allow the PC to reboot. With a free tool like CPUZ you can check the "Memory" tab under the "DRAM Frequency" item to see how many megahertz the RAM is running at. Don't forget to multiply the value shown there by two though, as that is ultimately Double Data Rate, or DDR RAM for short. For example, if it says around 1600 MHz, the actual frequency is 3200 MHz.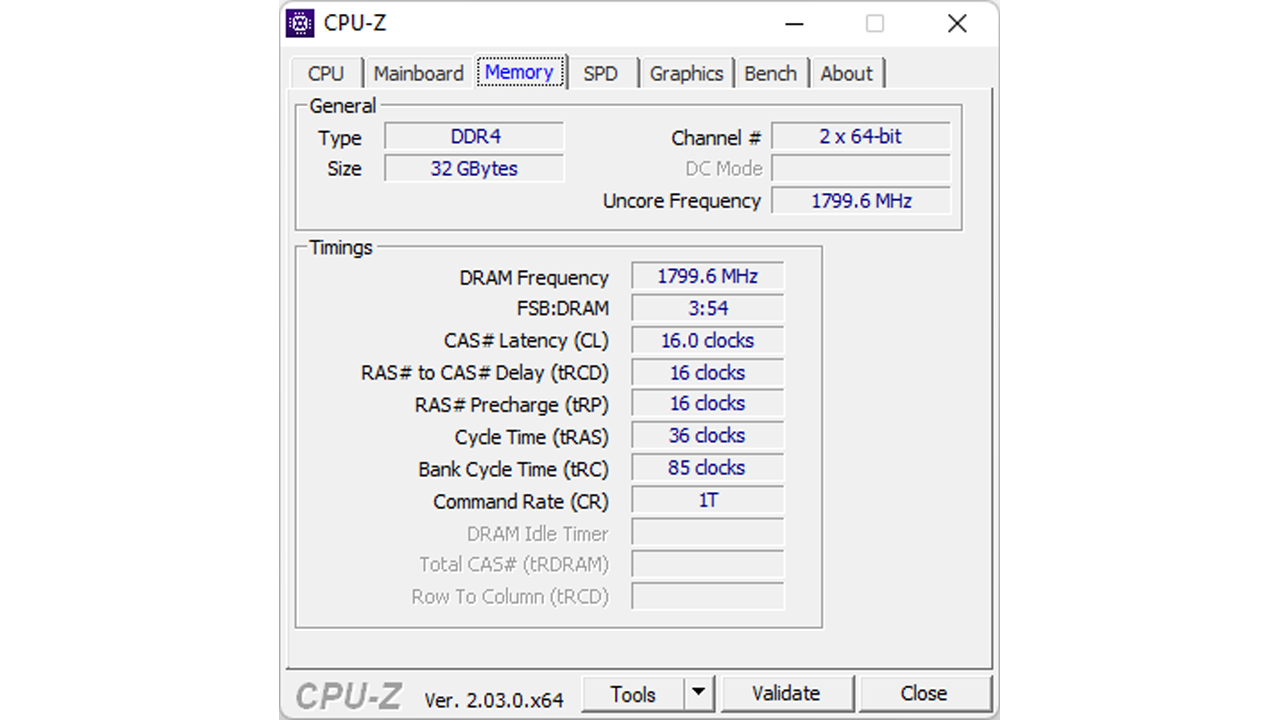 Federico Stiemer
Introvert. Beer guru. Communicator. Travel fanatic. Web advocate. Certified alcohol geek. Tv buff. Subtly charming internet aficionado.