Permanent teleworking has hit a wall in Cupertino. Among Apple's plans is the return to the offices under a hybrid model, which combines face-to-face and remote work. This has not been enough, as some employees have announced that they will resign while others have already accepted offers of competing companies that, of course, have teleworking as their main attraction.
Resignations and offers from other companies
Apple employees say it's harder than ever to get permission to work remotely after the company rolled out a new hybrid model that forces people to return to the office three days a week starting in September. Some employees say they will resign if Apple does not change its position.
From The Verge they have been able to verify how at least ten employees of a Slack channel with more than 6,000 members affirm that will leave the company as a consequence of this hybrid model. A previous survey found that 36.7% of respondents said they would have to leave Apple if this policy on teleworking is confirmed.
At the moment, the employees are organizing to try to win this game. In September the impact will begin to be seen among the ranks of Apple
While other Silicon Valley companies have implemented permanent telecommuting, Apple is one of the few that chooses to maintain at least several face-to-face days. According to the hybrid model that Apple will require from all employees, with some exceptions, it will be mandatory to work in the office, at least, on Monday, Tuesday and Thursday. On Wednesdays and Fridays you can choose to work remotely or go to the office.
This formula is an eye-catching concession for a company that values ​​employee interactions above all else. as a way to encourage spontaneous creativity. But it is not enough for those who aspired to work from home permanently and even change cities taking advantage of this modality.
Apple culture and remote work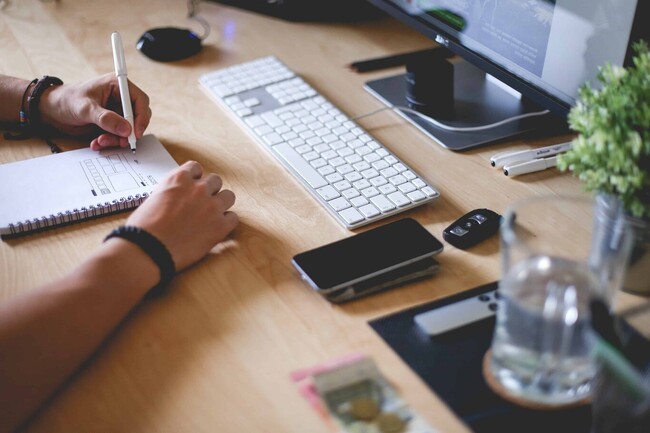 The coronavirus pandemic forced many companies to continue their operations with part or all of their workforce remotely. Teleworking was imposed out of necessity, showing that in many cases andlarge-scale implementation is possible. For Apple it was always clear that it was a provisional situation, and whose objective is dispense with telework from this September.
Both Tim Cook and Deirdre O'Brien, Apple's senior vice president of people, have repeatedly said that there must be a balance between virtual and in-person work. Hence the hybrid modality arises as an alternative to a permanent face-to-face session.
Apple expects that its staff will be in their respective office positions on the established days. Thus, a minimum of interactions between staff is guaranteed, leading to a more creative environment than the one that teleworking can provide. It is quite possible that for the company it is also a way to reduce leaks to the press about upcoming products.
For Apple, product, software and service launches have been very successful "despite" and "not because of" telecommuting. They see that much of the work prior to the outbreak of the pandemic has allowed them to weather the storm with ease. And once the right conditions are in place, it is necessary to share an office again.