(excerpt from press release)
Paris, September 22, 2022. Thomson is now entering the gaming PC space with innovative models that combine performance and portability. In 15 or 17 inches, they combine the latest Intel processors with NVIDIA RTX graphics cards. Another innovation is the NEO Gaming Notebook, which is designed for cloud gaming, making it even more compact and affordable.
The new Gaming 15 and Gaming 17 from Thomson
These laptops are designed for gaming, but are still thin and light, weighing in at around two kilograms for the 15-inch model. Nearly borderless displays optimize space with a space-saving enclosure.
So you don't have to carry a suitcase PC to play! Nonetheless, these laptops pack powerful next-gen components like the 12th Gen Intel Core i5 processor and an NVIDIA RTX 3050 graphics card. Both laptops have a responsive Full HD display, so even the most demanding video games can be played. No problem. To save the games that are taking up more and more storage space, Thomson Gaming laptops are equipped with a 512 GB SSD hard drive, which guarantees a very fast start and load of all levels of games. These PCs have the option of dual-band WiFi 6 or RJ45 network connection for online gaming. At home, you can easily connect an external monitor via the mini display port and HDMI for big gaming. The Gaming 15 will cost €1,099 and the Gaming 17 will be around €1,200 starting in January 2023.
Thomson Gaming 17′
Thomson Gaming 17′
Thomson Gaming 17′
Characteristic
Screen: 15.6 or 17.3 inches, Full HD
Processor: 12th Gen Intel Core i5
Graphics Card: NVIDIA RTX 3050
RAM memory: 8 GB, expandable
Storage capacity: SSD 512GB
USB ports: 1 x Type C, 2 x 3.0, 4 x 2.0
Network: Dual Band Wi-Fi 6, RJ45
Video output: HDMI, mini screen
Audio outputs: 1 microphone mini-jack connector, 1 audio mini-jack connector
Weight: 15.6 inches 2.1 kg/ 17 inches 2.45 kg
Thomson Gaming 15″
Thomson Gaming 15″
Thomson Gaming 15″
NEW: Thomson NEO Games
The future of video games is online and more specifically in the cloud. Why walk around with super powerful laptops that are big, heavy, bulky and expensive when all the calculations can be done in the cloud?
Thomson asked himself this very question. It is enough to have a good Internet connection and the only thing left for the PC is to display the video stream transmitted by the cloud. So you don't need a particularly powerful setup. Thus, the Thomson NEO Gaming comes with an Intel Celeron processor and a 128 GB SSD hard drive, since the games are in the cloud. Instead, a wireless Internet connection is particularly important, which is why this laptop is equipped with Wi-Fi 6 AX 1650 to enable latency-free streaming at a stable speed. The responsive 15.6-inch Full HD display streams games in the best conditions. As icing on the cake, NEO Gaming comes with a headset and a controller for an even better gaming experience. To start playing video games right away, Thomson offers a three-month subscription to Microsoft Game Pass x Cloud. The Thomson NEO Gaming will be available from November 22 at 370 euros (RRP).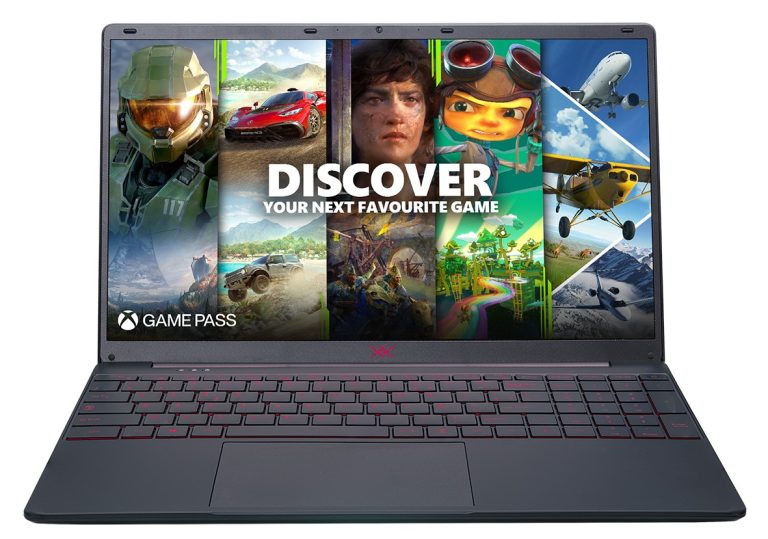 Characteristic
Screen: 15.6 or 17.3 inches, Full HD
Processor: Intel Celeron
RAM Memory: 4GB
Storage capacity: SSD 128GB
USB ports: 1 x Type C, 2 x 3.0
Network: Wi-Fi 6 dual-band AX1650, RJ45
Video output: MiniHDMI
Audio outputs: 1 mini-jack connector
Introvert. Beer guru. Communicator. Travel fanatic. Web advocate. Certified alcohol geek. Tv buff. Subtly charming internet aficionado.